£3,000. 55813 miles. MOT un

til June 2022.
Here we have a fantastic example of the classic Escort Ghia! A common feature on the roads in the late 80's and the early 90's, all models of the Escort sold well. Renowned for safety features, convenience of extra leg room and large boot space, it was a popular choice among many young families and are still making waves among us today. This is as close to modern as it gets whilst still maintaining that classic ford drive and appearance.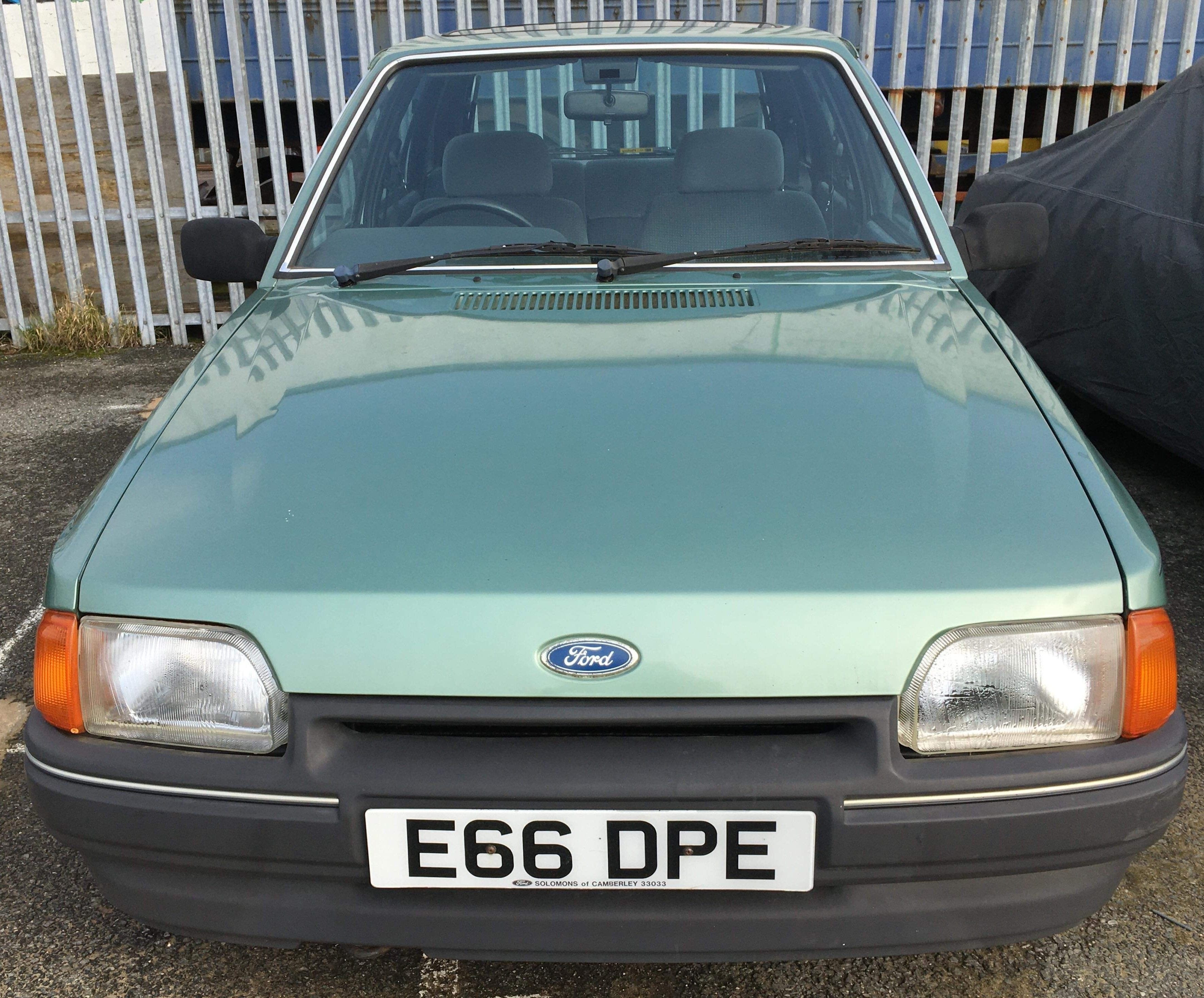 The overall condition of the car indicates great care has been taken over the years. This model features all the trimmings of a classic ford, including the slide and tilt roof... remember how everyone went mad on those? Well this one functions and doesn't leak. Something I remember as being my Dad's only gripe about his! The engine runs as good as ever and it drives beautifully! The automatic gearbox is sound and makes the drive extra smooth. The outer bodywork is complete and it still looks the part in its original Willow Green! It has some signs of bubbling in the paintwork that can be seen in the photos, however it has been undersealed with a rust protector to help give it that extra lease of life. Plastic is a little faded but with some restorer, it can look good as new for just a few £££'s!
Moving on to the interior, well what can I say? It still has all the original bits and bobs, including the once top of the range Cassette player. (man I feel old!) The dash is all original, blower system operates with all the switches and gauges working. The seats and carpets are beautifully clean, no damage anywhere.
This really is a fantastic example of the 80's classic, ready for you to drive!
For any enquiries on this vehicle, please give our team a call and we will be happy to help.